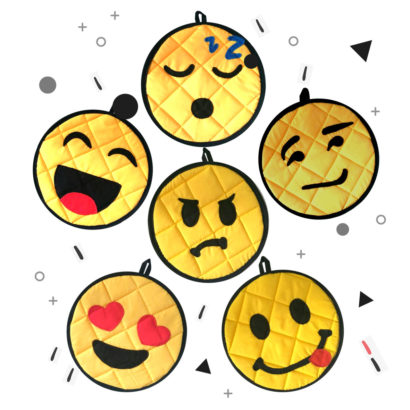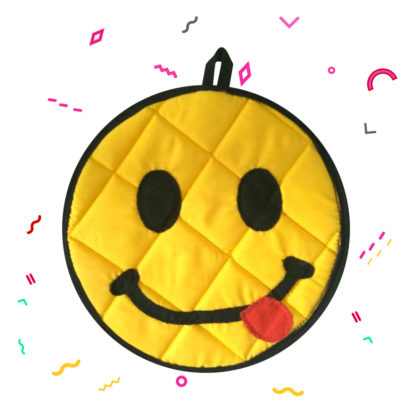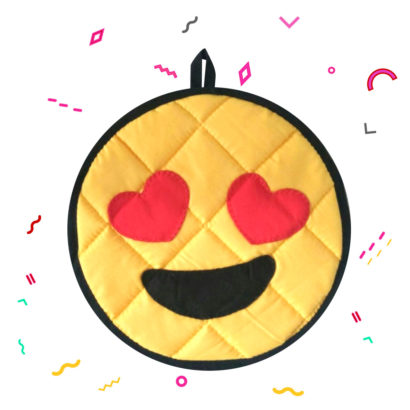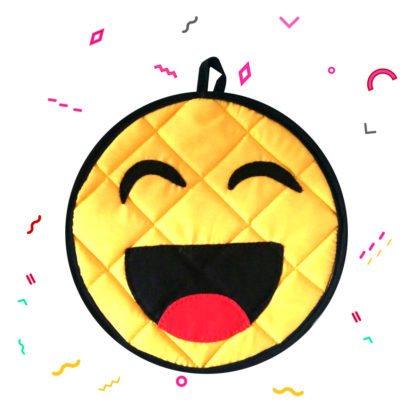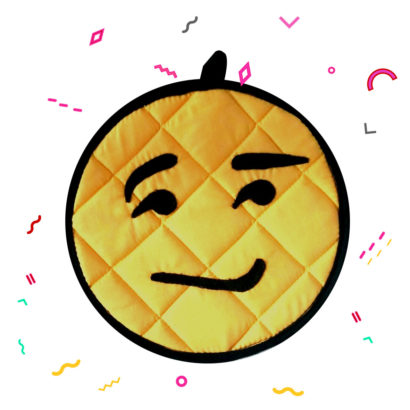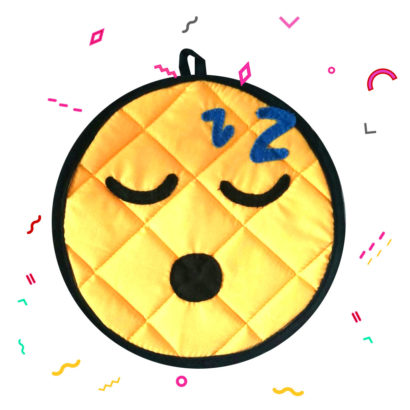 Emoticon Pot Holder
Rp40,000.00
Heat warmer or pot holder gives addition to your kitchenette, as good as unique gift for your loved ones.
Pot holder decorated with 6 kind of emoji faces : Happy | Sleepy | Love | Smile | Grumpy | Doubtful. Can be sold each.
---
Tatakan panas dengan berbagai ekspresi wajah emoji emoticon lucu.
Dapat juga dijadikan pegangan panas atau sebagai hiasan di dapur bahkan untuk
koleksi pribadi.
Tersedia dalam ekspresi emoji :
Winking Eye | Sleepy | Love | Smile | Grumpy | Doubtful | Grin | Tears of Joy | Poker Face
Diameter 19 cm
Handmade by people with hearing impairment and physical disabilities in Precious One
By purchasing this product, you have already support the productivity of disabilities.
For custom design please contact 0878 80709000
---
Diameter 19 cm.
Produk ini handmade karya teman-teman tuli dan disabilitas fisik di Precious One.
Dengan membeli produk ini, anda sudah mendukung disabilitas berkarya.
Untuk desain dan warna custom silakan menghubungi 087880709000