I Can Do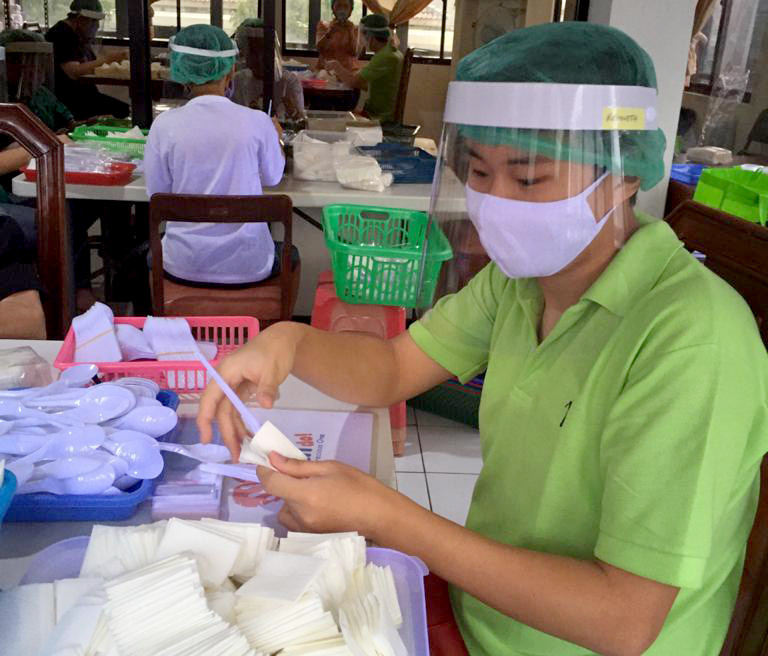 Change disability to ability. We believe that people with disabilities are no different than the non disabilities, they need working chances. Some of the job that possible for them is packaging. Through I Can Do Program, packaging service, provide by people with intellectual disabilities and autism disorder. They pack spoon and tissue into plastic to cater the needs of restaurant or food supplier.
Program I Can Do adalah jasa pengemasan sendok untuk kebutuhan rumah makan atau katering.
Sendok, tissue dikemas ke dalam plastik, dilakukan oleh teman-teman disabilitas. Terbatasnya kesempatan kerja untuk disabilitas intelektual dan disorder seperti down syndrome, autisma, slow learner menjadi latar belakang inisiatif ini.
---
Special Day for Special Children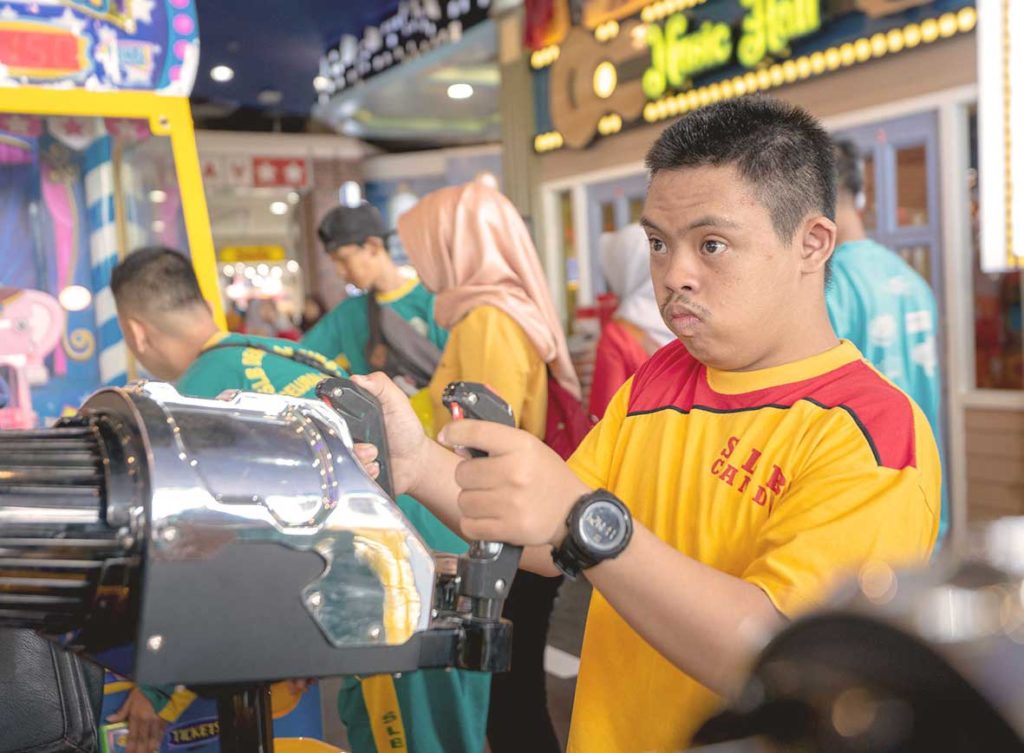 Every children need a place to play, to express themselves through experiment and investigate the world around. Disabled children need this freedom even more than others. At one special day, we accomodate them to have opportunities to play at public playground. The first program held in 2011 at Semarang, followed by Tegal, Rancaekek, Solo, Purwokerto, Jakarta Timur and Sidoarjo.
Until now, there are more than 5.000 children with disabilities that have joined this program.
Satu hari bermain bersama ribuan anak-anak disabilitas. Kegiatan pertama diadakan di Semarang pada 2011, diikuti oleh kota-kota lain seperti Solo, Tegal, Rancaekek, Solo, Purwokerto, Jakarta Timur dan Sidoarjo.
Saat ini sebanyak lebih dari 5000 anak disabilitas telah merasakan pengalaman bermain dan berinteraksi dengan orang lain di tempat umum.
---
Everyone Can Be Superhero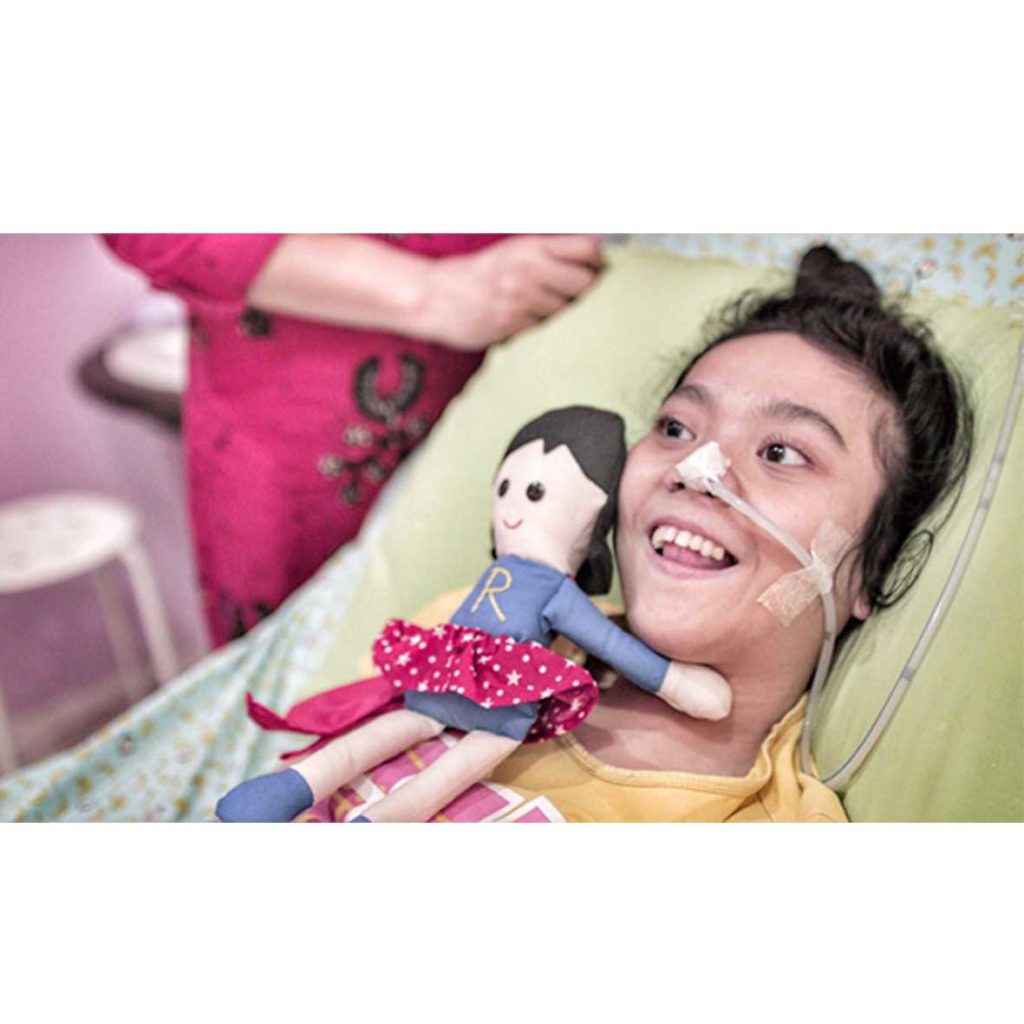 A hero is someone who has given his or her life to something bigger than oneself. Giving hope to children and their families facing cancer – through support initiatives and raising awareness.
Superhero plush is handmade by our deaf and mute friends to honor them for their positivity, determination and bravery. You can buy and give this plush to other people/children that might need it. Or you can leave it to us, we will help to distribute to cancer survivor and disabilities.

Seorang pahlawan adalah ia yang mau membantu meringankan beban orang lain. Boneka hero adalah simbol kekuatan dan perhatian untuk anak-anak pengidap kanker dan penyakit langka.
Bekerjasama dengan yayasan setempat, setiap boneka hero terjual akan disalurkan untuk anak-anak yang membutuhkan.
Precious One membuat program ini untuk menguatkan anak-anak dan mengingatkan mereka bahwa cobaan yang dialami tidak lebih besar dengan kekuatan mereka.
---
I Am A Buddy
Children and grown ups with disabilities sometimes experienced challenging situation. Through our program, we try to build understanding about the complexity in every day life of disabilities. As well developing number of virtues like empathy, embrace diversity yet to find similarity between them. The awareness including educative workshop that can be held at school or work place.
Anak atau dewasa penyandang disabilitas sering kali dilihat dan dinilai berbeda. Melalui kegiatan ini kami berusaha memberikan pengertian mengenai tantangan dan kerumitan yang dihadapi oleh penyandang disabilitas dalam kesehariannya, juga menumbuhkan empati untuk menghargai perbedaan dan mendapati kesamaan. Program ini terdiri dari workshop edukatif dan interaktif yang dapat dilakukan di sekolah atau kantor.
Mari menjadi sahabat bagi disabilitas.
IBAN (Indonesia Brand Activist Network)
IBAN (Indonesia Brand Activist Network) is an independent network consist of activists of local brand. First in Indonesia, IBAN have a mission to promote local businesses through curation process, facilitate and open access to market place. As one of foundation supporting disability issues, Precious One represent as curator for product made by disabilities.
IBAN (Indonesia Brand Activist Network) adalah sebuah jaringan independen bagi para penggiat-pengggiat brand lokal pertama di Indonesia yang berfungsi untuk mengembangkan & mendukung perkembangan brand-brand lokal di daerah, lewat proses-proses seperti kurasi, pendampingan dan akses ke pasar yang dapat meningkatkan keberlanjutan brand lokal lewat berbagai bentuk kerjasama dengan berbagai pihak. Precious One sebagai yayasan pemberdayaan disabilitas mewakili kurator untuk karya disabilitas dalam IBAN. Mari kita dukung brand lokal Indonesia untuk memajukan perekonomian Indonesia.
---
If you want to make an impact to society, let's discuss to connect and act on it. precious.one.tsa@gmail.com | 0878 7080 9000 (Call/WhatsApp)
"'Be the change that you wish to see in the world." Mahatma Gandhi