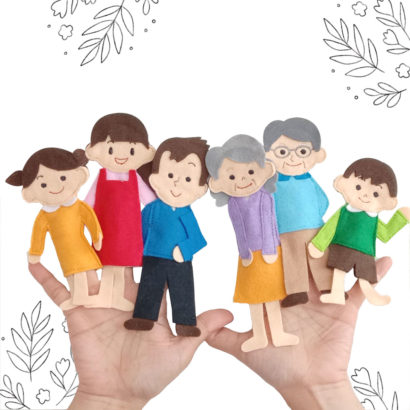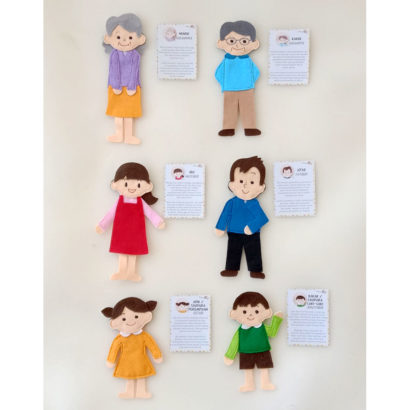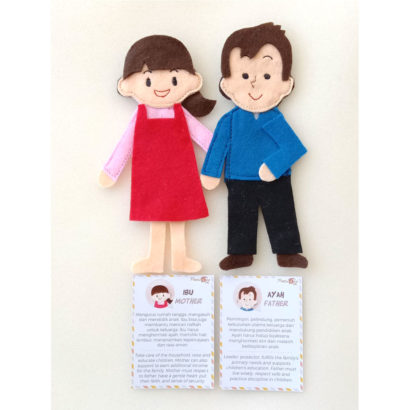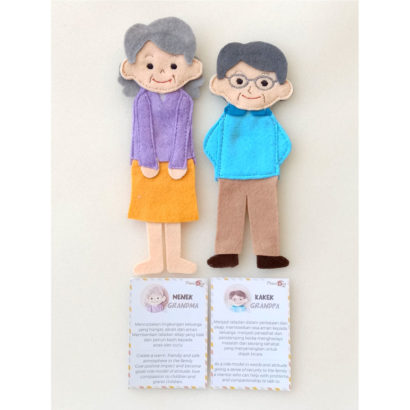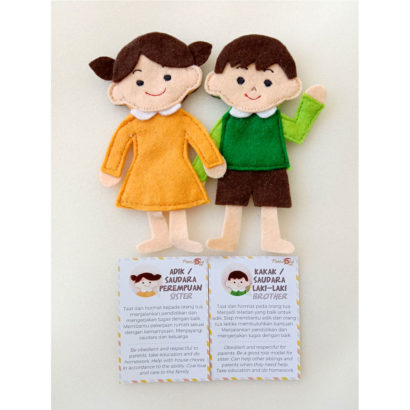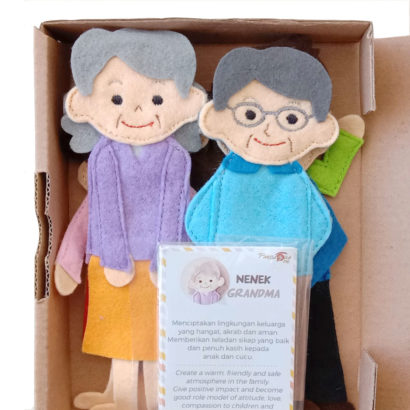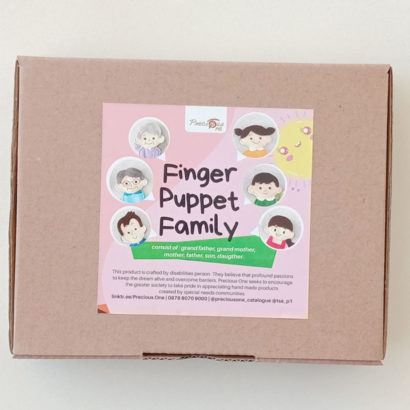 Visual Aid Finger Puppet Family Renew
Rp70,000.00
Visual aid finger puppet family member. Perfect for activity at sunday school, daycare or home. Increase children imagination.
---
Alat peraga kisah boneka jari tema keluarga. Dapat digunakan untuk aktivitas di sekolah minggu, daycare atau di rumah. Meningkatkan imajinasi anak.
Consist of six character grandma, grandpa, daughter, son, father, mother
Including explanation card, bilingual, with the part and function in family.
---
Terdiri dari kakek, nenek, anak laki-laki, anak perempuan, ibu, ayah.
Sudah termasuk kartu dalam dua bahasa yang memberikan penjelasan mengenai fungsi peran dalam keluarga.