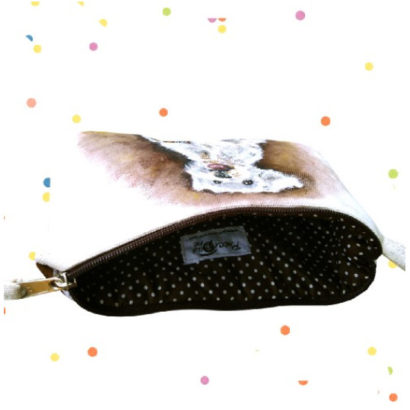 Pouch Hand Painting
Rp175,000.00
Hand painting pouch using acrylic paint. This multipurpose pouch can be used as unique gift idea. Washing instruction, soak into cold water, hand wash, please use cloth to cover the paint before iron.
---
Dilukis langsung di atas kain kanvas, menggunakan kuas akrilik. Pouch multifungsi ini sangat tepat utnuk menjadi ide kado untuk orang terkasih. Dilukis oleh teman tuli dari Precious One.
Cara pencucian, rendam dalam air dingin, cuci dengan tangan, harap gunakan kain untuk melapisi lukisan sebelum diseterika.
Pouch size : 21 x 25 cm
Handle size : 14 cm
Canvas, cotton insertion.
Custom picture please contact 0878 8070 9000
---
ukuran : 21 x 25 cm
Handle : 14 cm
Kanvas, lapisan dalam dari bahan katun.
Untuk custom warna dan desain silakan menghubungi 0878 8070 9000